8 Blue and Red Map Marker Icons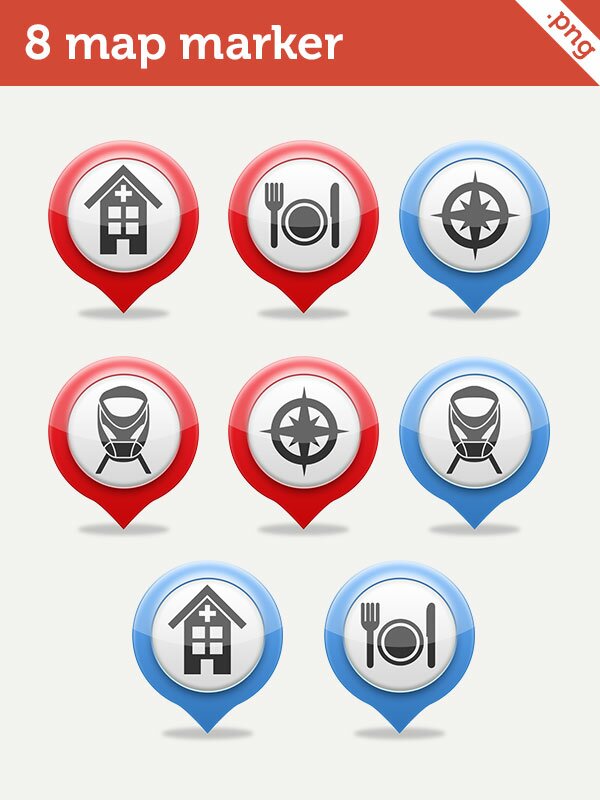 Custom Blue and Red Map Marker Icons to display single locations on the map. Suitable for map application or map design project. Icon includes: train, restaurant, compass, hospital.
File Information
Icon Dimension: 512×512 px
Filetype: PNG Transparent
Total icons: 8
Color: Red and Blue
Article Author: Azis Hertanto
Total Download: 2152
Download Link :

Download PSD
Downloading this free PSD you agree to abide to our .